How to build an Online School
In our post on how to make money through teaching online, we have specified two paths that anyone interested in teaching online can consider. The first path is to simply be an online instructor, focus on creating the teaching contents and sell the courses in an existing market place. The second path is to be an e-learning entrepreneur and build your own online school. That is, build your own ecommerce website equipped with learning management system and other functionalities. Essentially, becoming an entrepreneur running an e-learning business. In this article, we  are going to show you that in the second path where you build your own Online School, there are again two options available. Let me name these two options as Path 2A and Path 2B.

Path 2A – Build using a Cloud Solution
If you are not from the IT industry, you might be asking what is Cloud Solution. Cloud Solution, (also known as Cloud Computing or Cloud Services) delivers IT resources on demand over the Internet. There are various types of Cloud Solution — SaaS (Software-as-a-Service), PaaS (Platform-as-a-Service) and IaaS (Infrastructure-as-a-Service), each one covers an aspect of IT management as an alternative to on-premise IT solutions. If you are interested in the differences of these few models, you can click here to read this article that explains the differences. 
For this post, we shall focus on SaaS. Most of us are familiar with Google WorkSpace (formally known as G-suite). Google WorkSpace is an example of SaaS. With SaaS, the software is delivered and ready-to-use over the internet. SaaS provides the ready-to-use application through a monthly or annual subscription. The user need not have to worry about the servers, hosting, security, storage equipment and the application. As a user, you will have to accept whatever functionalities and features are made available to you base on the subscription plan you opt into.
There are various e-learning SaaS that enables you to build an Online School without having to worry about the technical issues such as:
1. How do you manage the network capacity as your site visitors grow?
2. How do you ensure security of your data?
3. How do you increase the site loading speed?
4. What new features should you be developing to be ahead of your competitors?
Key Advantage of using a Cloud Solution
With e-learning SaaS cloud solutions, you leave all these technical issues to the expert and focus on building your contents and marketing your school branding and your courses. This is a very important advantage because one key success factor for an Online School is the stability, security, usability  and availability of the system.
Key Disadvantage of using a Cloud Solution
The key disadvantage is that you have to accept the features as according to what is available. However, most cloud solution providers are constantly upgrading their platform and features to ensure that their product is more superior than their competitors. So, what is important is to pick the right solution provider.
Another important disadvantage, though rare, is that if the SaaS company wind up and if they did not ensure a smooth transition before closing down the entire platform, it may mean that all your customer data and contents are lost forever. Again, choosing the right solution provider is important.
Top 5 e-learning SaaS providers
There are many e-learning solution providers. They varies in terms of features and pricing. If you are starting up, not having huge budget, then, the following are five best e-learning SaaS software that are best rated, easy to use and value for money:
1. LearnWorlds (starts from $24)
2. Talentlms (starts from $69)
3. Mighty Networks (starts from $23
4. Teachable (starts from $29)
5. 360Training (starts from $8)
Our Recommendation
If you are starting an Online School for employees and customer training, then Talentlms and LearnWorlds would be good choices.
If you are creating an Online School to sell courses and you would like to create an online community, then LearnWorlds would be what we would recommend.
Path 2B – Build an Online School with WordPress
If you do not want to be limited by what is available with Cloud Solutions, if you want certain features to differentiate your Online School from your competitors, then you should take the second option of developing your Online School. These days, there are many software available and building an Online School is no longer limited to those who has millions of dollars. In fact the cost of building your Online School can be about the same or lower than using Cloud Solution Providers if you choose to use WordPress as your platform.
Before we go into the details, let's look at an overview of the 7 building blocks of building an Online School as shown below. Just like a building, we build from bottom and go upwards, so we shall start the first block from the lowest block, i.e. begin with hosting and topping it with community learning at the top.
The column on the right highlight some questions that you would be asking for each of the building blocks.
Why WordPress?
The beauty about using WordPress as your foundation is that WordPress is an opensource platform where thousands of very established developers have already built applications in the 7 blocks. You can choose those applications base on your requirements and easily install and setup without having to write a single line of code.
WordPress enables ordinary, non-techy people to create full-blown, world-class Online School equipped with Learning Management Systems and other students engaging applications without writing a single line of code.
How to Get Started
So how do you get started in building an Online School using WordPress?
We have provided here a quick overview. In our subsequents posts, we will go into detail on each of these steps:
1. Step 1 – Choose a Hosting Company. We recommend either WP Engine or SiteGround.
2. Step 2 – Select a WordPress Theme to build your website. We recommend Elegantthemes Divi because it is extremely versatile and stable.
3. Step 3 – Select a Learning Management System (LMS) to build your courses. We recommend LearnDash among all the available WordPress supported LMS because this is the most stable and reliable application. Payment gateways are already incorporated in LearnDash so you need not have to build that separately.
4. Step  4 – Create your course contents.
5. Step 5 – Promote your website and courses.
Kinematics for GCE "O" Level Physics – Learn in under 10 minutes
Is your teenage child struggling in his Physics exam preparation? Here's a highly recommended course designed to help last minute students grasp Kinematics concept in less than 10 minutes.
Companies you can trust to build Your Online School: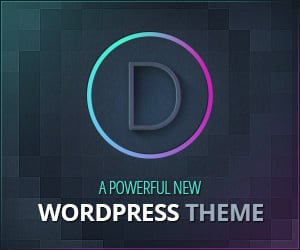 Best Learning Management System:
Best SaaS platform to build an online school
Best SaaS platform for employees training